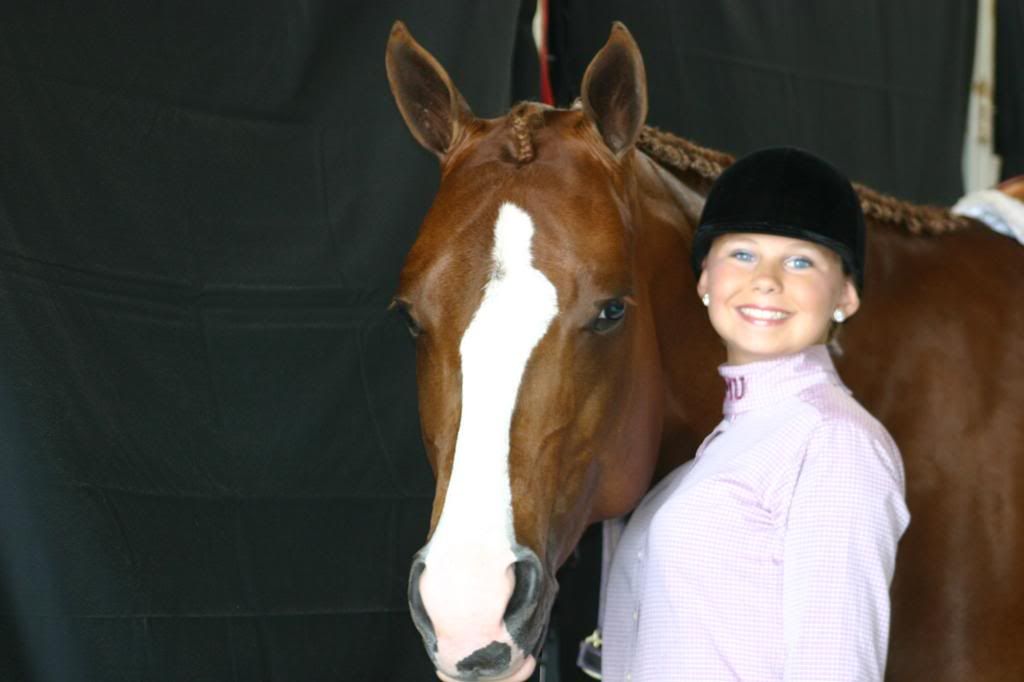 A photo captioned, 'I was 14 and blue eyeshadow seemed 100% appropriate for hunter under saddle at the World Show and my horse has
RBF
'
While I've talked about all the new fun things (like Betty the Butet), I haven't said much about what horse I'm actually riding. My rides on Mac and Lady are still there for me, but towards the end of last semester, I really started missing being in a barn, having a routine and being able to really progress.
For some background, Mac and Lady are at a private barn of the family that owns them. They have a small arena (quite small) and the only other person who ever rides with me is their daughter on occasion. While it was a great arrangement first semester, very low pressure and great for additional experience on different types of rides (recall: Mac is actually half-freight train, half-Thoroughbred), I realized what I was craving. So, I looked hard at my budget and rearranged some things to figure out a half-lease situation.
I've been overwhelmed by the offers I've had - at the moment, I have eight incredible opportunities that each look promising and I'm actually sad I can't just drop out of school and go ride them all. But, on the other hand, how fun is it to know I'm going to have one to spoil all my own this semester?! Along with take lessons again, jump, and really progress. (Maybe even a schooling show here or there - who knows!)
Since I'm mid-process and every single owner and barn has been phenomenal (literally, this is going to be an incredibly tough decision), I don't want to say too much before I've made a final decision, but I am jumping-for-joy, little-kid-can't-sleep excited. Nobody wants to hear me talk about horses anymore and my roommate is flat out sick of watching videos.
The goal is to have something finalized by the 1st, and after that... well, the sky's the limit (jk, 2'6" is because I'm a chicken).
Although, let's be real, the dream is still ship Lucy to NC, condition her and show her because HELLO, doesn't she look good braided?!